The month of October is quickly coming to an end. And you know what that means… Approximately nine weeks until Christmas! While some of you are overjoyed at the thought of Christmas carols, eggnog, brightly lit trees, and cozy family gatherings, others may start to panic. What if you haven't started shopping for your loved ones yet? What if your home isn't close to being ready for the holiday season? You may be thinking that there's so much to do and not enough time! Just calm down and relax. The fact is that there is plenty of time to get ready for the coming festivities. And the folks at Swiss Country Lawn & Craft can help! They've just put out their Christmas-themed decorations so you can get the festive holiday décor you need to brighten up your Millersburg, Ohio or Uhrichsville, Ohio home. Plus, they have plenty of indoor and outdoor furnishings for your own use or to present as a gift to loved ones. The Luxcraft outdoor poly furniture available at this Sugarcreek, Ohio establishment is certain to bring a smile to the recipient's face!
The Luxcraft outdoor poly furniture is sure to be well-received—regardless if it is by you or a loved one. These pieces are handcrafted out of polyethylene that is derived from post-consumer bottle waste. So, not only are you getting attractive, comfortable furniture to use on your Millersburg or Uhrichsville patio, but you're also helping out the environment! When you visit Swiss Country Lawn & Craft to check out their inventory of products, you will be impressed by the appearance and construction of these pieces. Not to mention the fact that they are maintenance-free and come with a lifetime warranty! Anyone would be happy to receive such an item as a gift, and you can pick up one for your own outdoor area as well.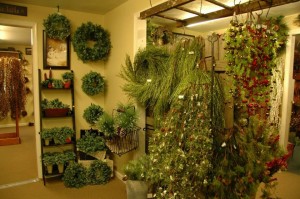 But while these products are a big hit at Swiss Country Lawn & Crafts, that's certainly not all they have available. If you're looking for festive holiday décor for your home, Swiss Country is the place to visit. Having recently put out their Christmas-themed decorations, you can find countless indoor and outdoor furnishings to get your home prepared for the season. Whether you're looking for tree ornaments, wreaths, figurines, or any other decorative item, the associates at this Sugarcreek establishment can you help you find it.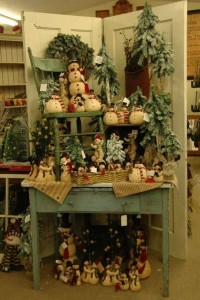 So, while there still may be a couple of months before the holiday season arrives, now is a great time to begin searching for festive holiday décor and gifts for your loved ones. If you're curious as to what kind of Christmas-themed decorations and Luxcraft outdoor poly furniture Swiss County Lawn & Craft has available, visit their website at www.SwissCountryLawn.com or give them a call at 330.852.2031. But to really get an idea of what indoor and outdoor furnishings would best fit your Millersburg, Ohio or Uhrichsville, Ohio home, stop over to their location to see their inventory in person!
Swiss Country Lawn & Craft
2131 State Route 39
Sugarcreek, Ohio 44681
Phone: 888-852-2031 / 330-852-2031
Website: www.SwissCountryLawn.com
Hours: Monday-Saturday 9:00am-5:00pm; Closed Sundays