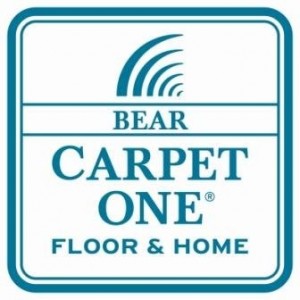 In this day and age, many of us try to do all that we can to go green. We recycle more often, try to decrease water usage, trade in our gas guzzlers for electric cars, and use CFLs instead of traditional light bulbs. But if you've always wanted to do more to help out the environment, you may want to look into the pros and cons of certain renewable flooring options. Bear Carpet One Floor & Home knows quite a bit about such unique floor surfaces, including cork and bamboo floor, and can help you make an informed decision about installing one in your Holmes County, Ohio or Tuscarawas County, Ohio home. Plus, learning a little bit about environmentally friendly floors beforehand will make it much easier to get the strand woven bamboo flooring or other new surface your Millersburg, Ohio or Newcomerstown, Ohio home needs.
As with any type of flooring, there are pros and cons to cork and bamboo floors. First of all, these renewable flooring options are great for helping out trees. Since bamboo grows much faster than regular trees, less damage is done to their numbers. And cork is also an excellent option in this respect because it comes from cork oak tree which doesn't need to be cut down in order to harvest the cork.
Both types offer a beautiful finish to any home, and can help give your Millersburg or Newcomerstown dining room the exotic look you've always wanted. These materials are often praised their looks and even their durability. Bamboo can be purchased in its natural, caramelized tones, as well as in a wood-pattern finish. Cork is available in sheets or tiles in a wide variety of color and style options. The great thing about these materials is that you have a multitude of choices open to you.
However, the problem some people have when they visit Bear Carpet One to discuss these unique floor surfaces is whether or not such environmentally friendly floors can support heavy objects. And that is something that you will have to discuss with a Bear Carpet One associate in greater detail. Depending on what kind of furniture you are planning to set on the floor of your Holmes County or Tuscarawas County home, you may run into problems with scuffing or spilling. Since bamboo is a softer kind of wood, large furniture (even high heels) may leave scratch marks or dents in the surface. However, strand woven bamboo flooring is many times harder than oak, but gives a different visual. Cork also has some issues when it comes to scrapes, as well as absorption. While the surface is covered in several layers of polyurethane, it is not water repellant. Spills would need to be wiped up immediately.
The trouble with deciding on a new floor is weighing the pros and cons. Fortunately for you, Bear Carpet One Floor & Home can offer even more information about renewable flooring options, such as strand woven bamboo flooring, to make your decision a little easier. If you really want to give your Millersburg, Ohio or Newcomerstown, Ohio home an environmentally friendly floor, then one of Bear Carpet's knowledgeable associates will work with you to choose the option that is best for you and your family. With a wide selection of products, including cork and bamboo floors, Bear Carpet One Floor & Home is the place to visit for affordable and unique floor surfaces. And since Bear Carpet One is conveniently located near the Holmes County, Ohio and Tuscarawas County, Ohio areas, you're only a short drive away from the "green" floor of your dreams. To find out more about Bear Carpet One Floor & Home, visit www.BearFloorCovering.com or give them a call at 330.852.3890.
Bear Carpet One Floor & Home
759 Dover Rd NE
Sugarcreek, OH 44681
330.852.3890/888.785.9910
Hours: Mon & Thurs 9-8; Tues, Wed, Fri & Sat 9-5; Sun CLOSED