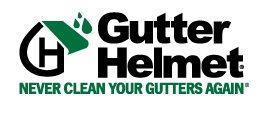 The month of September is starting to make its presence known in the Muskingum County, Ohio area. The previously stifling evenings are also beginning to cool down—thankfully! Beautiful flowers that were out in bloom just a few short weeks ago have almost disappeared completely. And if you are one of the many Ohioans who love this season, then you have probably noticed the crisp smell of autumn in the air. But while this might be a very enjoyable time of year for a lot of you in the Zanesville, Ohio and New Concord, Ohio areas, it can also be a bit of a nuisance! The reason? Fall gutter cleaning! Yes, the colorful leaves falling from the trees make for a wonderful sight, but having to deal with clogged gutters as a result? Well, they're not quite as pretty now… Fortunately, Gutter Helmet can provide the quality leaf gutter guard you need to help simplify your outdoor chores!
There are just too many wonderful aspects of autumn for you not to embrace the season! With Halloween, Thanksgiving, and numerous festivals coming up in the Muskingum County area, you don't want to be bothered with unpleasant tasks like fall gutter cleaning! Unfortunately, that is just something you have to deal with when you own your own home… Or, is it?
Actually, you may be surprised to learn that clearing twigs, leaves, and dirt from your rain gutters is not a requirement! And that's not to say that you let the roof of your Zanesville or New Concord home grow heavy with debris. Oh no! Instead, you can hire Gutter Helmet to install a quality leaf gutter guard that fits over the opening of your gutters. This revolutionary product helps to keep your rain gutters free from clutter and prevents animals from building their nests in your spouts! The attractive covering is also constructed from strong, durable aluminum that is very easy to clean. In fact, maintaining your gutters only takes a few minutes! All you have to do is spray the surface of the covers from below. That's right, no more ladder climbing for you! Gutter Helmet will help you to simplify your outdoor chores so you have the freedom to bask in the delightful autumn season.
Really, who doesn't want an opportunity to simplify their outdoor chores by skipping the fall gutter cleaning process? With Gutter Helmet's quality leaf gutter guard, you will be able to significantly cut down on the amount of time you spend maintaining the exterior of your Zanesville, Ohio or New Concord, Ohio home. Instead of wasting precious time standing on a shaky ladder and clearing junk out of your gutters, you'll be able to participate in all of the fun autumn festivities going on in the Muskingum County, Ohio area! Simply give Gutter Helmet a call at 877.360.6333 or visit www.GutterHelmet.com to find out how you can have the Gutter Helmet system installed on your residence!