Valentine's Day is quickly approaching and for many in Tuscarawas County, Ohio, the prospect of finding the perfect Valentine gift is a tiresome and stressful effort. But in the end, the effort is worth all the trouble as you see the smile on that special someone's face, right? At Swiss Country Lawn & Crafts in Sugarcreek, Ohio, you will find a wide selection of thoughtful gift ideas from handcrafted candles, adorable stuffed teddy bears or even a set of Amish made outdoor patio furniture to surprise your significant other with a moonlit romantic Valentine's Day dinner under the beautiful Millersburg, Ohio sky.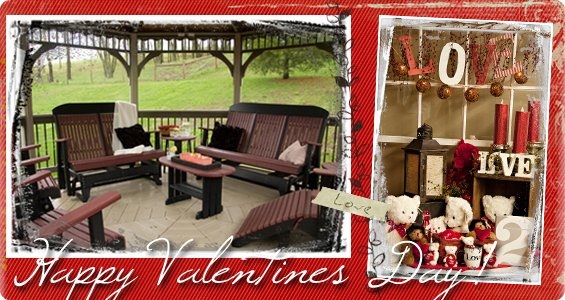 Nothing makes for a more thoughtful gift idea than something that is handcrafted with care and consideration. At Swiss Country Lawn & Crafts you will find a wide selection of the finest Amish made lawn furniture, swing sets, gazebos, country crafts, candles and more in all of Tuscarawas County and surrounding areas. And if you are in the mood for something a bit more traditional to give as a Valentine gift, their collection of adorable stuffed teddy bears, handcrafted wrought iron lanterns, flameless candles and accessories will serve to help you please your Valentine this year.
Perhaps you plan on popping the big question, thus creating that romantic Valentine's Day that all women dream of? What better place to do it than in your own luxurious gazebo? Swiss Country Lawn & Crafts offers only the best quality with their Luxcraft gazebos. The idea of hiding a gazebo that is being constructed right in your own Sugarcreek backyard might seem a bit absurd for the occasion. Luckily for you, most of their gazebos are pre-built in Luxcraft's shops and are ready for delivery! And with over ten different panel styles and dozens of options such as style, color, material, you will be able to find a gazebo that accents your yard beautifully.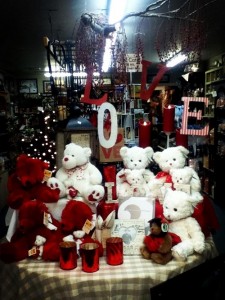 Surrounded by candlelight, your Valentine will be smitten at the thought of having dinner under the stars on their new Amish made outdoor furniture for the patio of your Millersburg home or in the beautiful newly installed gazebo. Regardless if you are looking for a traditional Valentine gift for a close friend or just hoping to surprise that special person in your life and celebrate a romantic Valentine's Day, you can be sure to find several thought gift ideas at Swiss Country Lawn & Crafts in Sugarcreek, Ohio. Serving as Tuscarawas County, Ohio's leading provider of fine country crafts and Amish made patio furniture, this family owned and operated business has been a pillar of their community and is known for providing only the best in quality and service for their customers. For more information about visit them at http://www.swisscountrylawn.com/ or contact them at 330.852.2031.
Swiss Country Lawn & Crafts
2131 State Route 39
Sugarcreek, Ohio