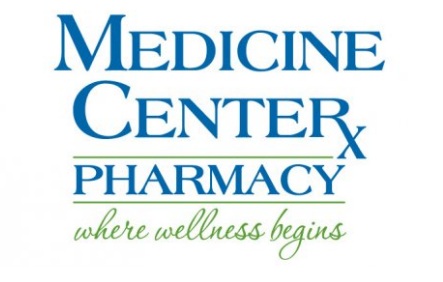 When shopping for the things we need or want, we're often unaware of some of the deals and discounts we could be taking advantage of. And stores won't always remind you that such opportunities are available. But that's not the case with Medicine Center Pharmacy! This Northeast Ohio establishment frequently lets customers know that there are ways for them to save on their pharmacy items. That's because they genuinely care about your wellbeing and want you to be able to afford the health and wellness supplies you need! When you shop at any of the Medicine Center Pharmacy locations in Canton, Ohio; Louisville, Ohio; Minerva, Ohio; or New Philadelphia, Ohio, you can earn stamps from your purchases and fill up one of Medicine Center Pharmacy's Valued Customer Cards!
At Medicine Center Pharmacy, the items you buy can actually end up saving you money! With the Valued Customer Card, customers are meant to collect five stamps and fill up the spaces in their cards by purchasing specific products or services from their local Medicine Center Pharmacy. Stamps can be obtained by purchasing prescriptions, as well as by getting a much needed flu, shingles, or pneumonia shot. Sounds great, doesn't it? Well, it just gets better! After you earn stamps from your purchases and fill up your card, you receive $10 in Medicine Money to help you save on pharmacy items in the future!
Intriguing, isn't it? Well, there are plenty of other ways to receive stamps and get pharmacy cash to use later on. Regardless of whether you live near the Canton, Louisville, Minerva, or New Philadelphia Medicine Center Pharmacy, you'll want to make sure you stop by one of their locations in Northeast Ohio soon. You won't want to miss out on the opportunity to receive additional stamps! For instance, by purchasing Medicine Center Pharmacy's Gold Item of the Week, you'll receive a bonus stamp that day. You'll be one step closer to getting some useful Medicine Money to get a discount on your health and wellness supplies!
This is just one more way that Medicine Center Pharmacy helps its customers save on pharmacy items, and you certainly don't want to miss out on it. To learn more about how this Northeast Ohio pharmacy gives great deals to customers, visit www.MedShopRX.com. Just don't forget to stop by your local Medicine Center Pharmacy to earn points from your health and wellness supply purchases and fill up your Valued Customer Card!
2526 Tuscarawas Street W.
Canton, Ohio 44708
330-455-5422
700 West Main Street
Louisville, Ohio 44641
330-875-5525
251 East Street
Minerva, Ohio 44657
330-868-6200
551 West High Avenue
New Philadelphia, Ohio 44663
330-339-4466