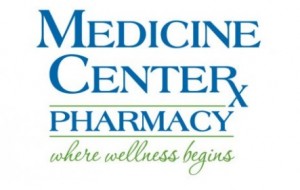 Struggling with a condition like diabetes is not an easy task by any means. Once you've been diagnosed with this illness, there are certain changes you have to incorporate into your everyday life—things that may be hard to adjust to. If you're currently living with diabetes, then you know exactly what those changes entail. Tracking your blood sugar levels, eating the right foods, keeping an eye out for any infections, taking your insulin when necessary… And the list goes on and on. But despite the altered state of your life when you're initially diagnosed, diabetes is a manageable condition—you just need to have the right diabetic supplies on hand to help keep yourself healthy and strong. Fortunately, Medicine Center Pharmacy, with locations in Stark County, Ohio and Tuscarawas County, Ohio, has such products available to customers in need. Whether you need diabetic lancets and blood glucose meters to test your blood, compression stockings to decrease swelling and improve circulation, or just some sugar free candy to satisfy that sweet tooth, you'll find everything you need at your Medicine Center location in Canton, Ohio; Minerva, Ohio; Louisville, Ohio; or New Philadelphia, Ohio.
If you've recently been diagnosed with diabetes, then your life is going to change. The foods you once ate, the activities you once participated in, these are things that you may need to alter. However, that doesn't mean that your life is over or that you'll feel sick and weak all the time. It simply means you have to pay extra attention to what your body is telling you.
Medicine Center Pharmacy has helped a number of customers in the Stark County and Tuscarawas County areas who require some assistance managing their diabetes. The caring, experienced staff members at each of the stores in Canton, Minerva, Louisville, and New Philadelphia are there to support you and help in any way they can. Whether you're calling for information or walking in the door to find the diabetic supplies you need, Medicine Center's associates will be there to answer any questions you may have.
Medicine Center Pharmacy carries a large selection of diabetic supplies to make managing your condition an easier task.
Just starting to test your blood sugar or looking for a more effective testing instrument? Medicine Center carries a number of diabetic lancets and blood glucose meters from the top brand names such as OneTouch and Accu-Chek.
Worried that your lower extremities are starting to get a little swollen? You can find basic compression stockings on Medicine Center's shelf, or talk to a pharmacy associate about having a pair of stockings sized just for you.
Tempted by all of the sweet offerings in the candy aisle of your local grocery store? Medicine Center Pharmacy can help satisfy your sweet tooth without causing your blood sugar to spike. They have an assortment of sugar free candy so you can choose the product you're craving.
Medicine Center Pharmacy is committed to helping their diabetic customers manage their self-care, which is why they offer an extensive selection of diabetic supplies to address your every need. With compression stockings, blood glucose meters, diabetic lancets, and sugar free candy, you can find whatever you need at the Stark County, Ohio or Tuscarawas County, Ohio Medicine Center location nearest you. To find out more information, visit www.medshoprx.com or drive to one of their stores to speak to an associate.
2526 Tuscarawas Street W.
Canton, Ohio 44708
330-455-5422
700 West Main Street
Louisville, Ohio 44641
330-875-5525
251 East Street
Minerva, Ohio 44657
330-868-6200
551 West High Avenue
New Philadelphia, Ohio 44663
330-339-4466