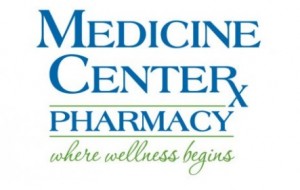 If you're currently struggling with a medical issue such as congestive heart failure or deep vein thrombosis, you know how important it is to have the necessary supplies to deal with your condition. Your local Medicine Center Pharmacy can not only provide the prescribed medications to treat your illness, but offer a wide variety of products to lessen its effects as well. With locations in Canton, Ohio; Louisville, Ohio; Minerva, Ohio; and New Philadelphia, Ohio, Medicine Center Pharmacy is a convenient option for finding the compression socks and hosiery you need to increase circulation and prevent varicose veins.
When you have one of the unfortunate conditions mentioned above, the simplest activity may seem like a difficult chore. While deep vein thrombosis and congestive heart failure differ in their causes, they share one very bothersome symptom—edema. When blood pools in your lower extremities, it leads to uncomfortable swelling in your feet, ankles, and legs. Such bloated limbs can make walking, and even standing, an unbearable task. Fortunately, your Canton, Louisville, Minerva, and New Philadelphia Medicine Centers all carry the compression socks and hosiery you need to improve blood flow in your legs.
By paying a visit to your local Medicine Center Pharmacy, you can receive assistance in your search for socks or hosiery to increase circulation. Having a significant amount of knowledge in this area, the friendly staff members will have no problem explaining how these special stockings work. If you need a visual demonstration, an associate will be more than happy to show how the leggings put pressure on the lower part of the leg—encouraging blood to flow up toward the heart rather than staying in one place. If you decide that these compression socks are exactly what you need to alleviate swelling and prevent varicose veins, you can simply pick a pair off of the shelf or have your legs measured for the perfect size. Regardless of what you choose, one of the Medicine Center associates will work with you to determine whether or not your insurance will cover the cost.
Any medical condition that causes swelling in your lower extremities is a difficult one to deal with. Fortunately, there are products out there that can provide relief. Medicine Center Pharmacy's facilities in Canton, Ohio; Louisville, Ohio; Minerva, Ohio; and New Philadelphia, Ohio offer compression socks and hosiery to increase circulation and prevent varicose veins. If you feel that you could benefit from a pair of these special leggings, visit your local Medicine Center Pharmacy or visit their website at