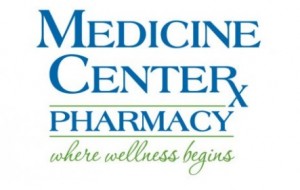 We can all appreciate a good deal. Finding the products and services we need at reasonable prices is always welcomed, which is why Medicine Center Pharmacy offers a pharmacy rewards program for Stark County, Ohio and Tuscarawas County, Ohio customers to take advantage of. Oftentimes the health and wellness products we buy can be a little on the expensive side. So, any opportunity to get medical supply savings makes for a thicker wallet and a happier customer. When you join Medicine Center Pharmacy's group of valued pharmacy customers, you can shop for all of the products you need while earning stamps that you can use later for discounted pharmacy items. Sound like something you would be interested in? Of course it is! So why not visit your local Medicine Center location in Canton, Ohio; Louisville, Ohio; Minerva, Ohio; or New Philadelphia, Ohio today to pick up some much needed supplies?
With over 400 different types of generic prescriptions, home medical equipment, diabetic supplies, ostomy supplies, first aid, health and beauty items, canes, braces and more, Medicine Center Pharmacy has everything you need to stay in tip top shape. So, it's not a surprise that so many Stark County and Tuscarawas County residents go to Medicine Center for the health and wellness products they need—especially when you consider the pharmacy rewards program this local pharmacy offers to those who want to take advantage of the medical supply savings Medicine Center has available.
If you're a frequent pharmacy shopper, getting discounted pharmacy items would be a definite blessing. And that's exactly what you can receive when you join Medicine Center's other valued pharmacy customers. Folks who visit the Canton, Louisville, Minerva, or New Philadelphia location can obtain a Valued Customer Card in order to earn stamps for their purchases. Just by purchasing the things you need, like immunizations or prescriptions, you receive a stamp on your Medicine Center card. Once you fill up all five slots on your card, you earn $10 worth of Medicine Money to help you save on future purchases! You can even earn bonus stamps for buying Medicine Center's Gold Item of the Week.
Medicine Center's pharmacy rewards program is a great opportunity for those of you in the Stark County, Ohio and Tuscarawas County, Ohio areas who visit the pharmacy for health and wellness supplies. Whether you get yearly immunizations to ward off the flu or just have prescriptions that you need to refill monthly, joining Medicine Center's valued pharmacy customers will go a long way in helping you to get medical supply savings on the items you purchase most often. So, if you're one who likes a good deal (and let's face it—we all are) then why not learn more about Medicine Center's program and how you can get discounted pharmacy items by visiting www.medshoprx.com or taking a trip to the location nearest you?
2526 Tuscarawas Street W.
Canton, Ohio 44708
330-455-5422
700 West Main Street
Louisville, Ohio 44641
330-875-5525
251 East Street
Minerva, Ohio 44657
330-868-6200
551 West High Avenue
New Philadelphia, Ohio 44663
330-339-4466