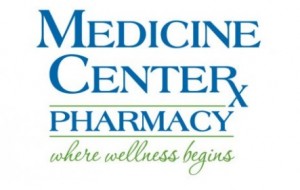 Coughing, wheezing, sniffling, sneezing, dizziness, stomachache… Ahh, the joys of the influenza virus. Now is the time of year that many of you in the Stark County, Ohio and Tuscarawas County, Ohio areas will be infected by something we all dread—the flu. The next time you're around a group of people, look to your left then look to your right. There's a high probability that one of those individuals will come down with the flu this season. Let's just hope that YOU prepared yourself already. If not, now is the perfect time to do it. Medicine Center Pharmacy, with locations in Canton, Ohio; Minerva, Ohio; Louisville, Ohio; and New Philadelphia, Ohio, is still offering affordable flu shots to those who are interested in such immunizations. This pharmacy service is a great way to get the flu prevention you need to avoid illness this holiday season.
Since you don't want to end up looking like Rudolph the Red-Nosed Reindeer in your family photos this year, you'll probably do everything in your power to keep from getting sick. By taking a lot of vitamin C, using hand sanitizer every time you touch a surface, and staying away from any sick friends or family members, you may think you're covered when it comes to flu prevention. And sure, those are good habits to have, regardless if it's flu season or not. But don't you want to protect yourself the best you possibly can? If so, then you'll need to visit the Stark County or Tuscarawas County Medicine Center Pharmacy location nearest you. This local pharmacy specializes in affordable flu shots so you can avoid illness, as well as keep from infecting those around you.
Whether you're in Canton, Minerva, Louisville, or New Philadelphia, there's a Medicine Center Pharmacy close by that can help you prepare for the winter season. With Christmas coming up, you don't want to be stuck in quarantine while your loved ones celebrate, do you? Exactly. So why not take advantage of this convenient pharmacy service and get an immunization today? There's no need to call ahead or wait in line—this service can be obtained just by walking in the door and speaking to one of Medicine Center Pharmacy's friendly associates!
Now may be the time when the flu is most prevalent, but that doesn't mean you're doomed to catch it. Just keep your distance from those who are ill, wash your hands on a regular basis, take the recommended amount of vitamin C every day, and get an affordable flu shot at Medicine Center Pharmacy. There are four locations throughout the Stark County, Ohio and Tuscarawas County, Ohio areas, so what's stopping you from heading over now? By taking a quick trip to your local Medicine Center Pharmacy for this convenient pharmacy service, you can get the flu prevention you need to avoid illness. That means you'll be able to spend time with your loved ones and enjoy the holiday festivities coming up soon! Sounds like a visit to Medicine Center Pharmacy is in order…
2526 Tuscarawas Street W.
Canton, Ohio 44708
330-455-5422
700 West Main Street
Louisville, Ohio 44641
330-875-5525
251 East Street
Minerva, Ohio 44657
330-868-6200
551 West High Avenue
New Philadelphia, Ohio 44663
330-339-4466