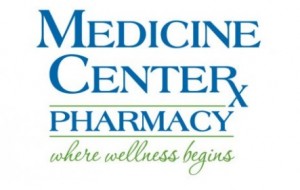 When it comes to saving money in the New Philadelphia, Ohio area, what methods do you use? Cutting coupons in Louisville, Ohio? Medicine Center Pharmacy has a local coupon booklet that's perfect for you! Comparison shopping in Canton, Ohio? Well, the good news is that they also have their own private brand of over-the-counter medicines and other items: Quality Choice. Compare these prices and products to national brands in Minerva, Ohio, and you'll quickly see that your savings start at The Medicine Center Pharmacy. Whether you want to save on medication or find inexpensive healthcare supplies, the savings are never far away when you shop with Medicine Center Pharmacy.
At Medicine Center Pharmacy you can keep some money in your wallet while still providing your family with high quality health and personal care products. Just look for the Quality Choice products and start saving! These items share the same benefits as name brand products without the higher price! If you have a question about any of the house brand products, please feel free to ask any Medicine Center employee. They have personal knowledge of many of the products because they and their families use them, and can help you to find the inexpensive healthcare supplies that are right for you and your family! Plus, if you want to save even more, check the pharmacy prescription bag for your money saving Quality Choice coupon book! This local coupon booklet has over $300 of money saving coupons just for you!
Medicine Center Pharmacy can also help you save on medications, both OTC and prescriptions. From a large and growing family to a single person, everyone enjoys a little extra in their pocketbook! That is why, in addition to being able to save time and money with four convenient locations in Canton, Minerva, Louisville, and New Philadelphia, Medicine Center Pharmacy also offers over four hundred prescriptions starting at just $3.79 for a 30 day supply and $9.99 for a 90 day supply! These prescriptions are for some of the most commonly prescribed drugs! If you want to see if switching to Medicine Center for your prescriptions makes sense, log on to www.MedShopRX.com and look to the top of the page. There you will see an option to view an alphabetical listing for generic medications or choose the link below and view prescriptions by health conditions. Once you decide to switch to the Medicine Center Pharmacy, it's quick and easy to transfer your Rx. Call their pharmacists and they'll help you save!
Since the subject of saving money is being talked about, do you know the other ways that Medicine Center Pharmacy can save you time and money? (And let's face it, time IS money!) You've already heard about the inexpensive healthcare supplies you can get when you purchase Medicine Center Pharmacy's house brand, Quality Choice. And you know that you can save on medication by taking advantage of the special thirty and ninety day generic drug plans, but there are more savings to be had! Free home delivery on prescriptions (double bonus on the already 400 money saving prescriptions offered), incontinence supplies, over the counter items, lift chairs, ostomy supplies, and so much more! Some restrictions apply…Ask a pharmacist for details!
The Medicine Center Pharmacy, saving you money at:
2526 Tuscarawas Street W.
Canton, Ohio 44708
700 West Main Street
Louisville, Ohio 44641
251 East Street
Minerva, Ohio 44657
551 West High Avenue
New Philadelphia, Ohio 44663