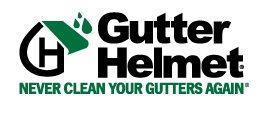 Though it's still winter, spring is just around the corner. As spring arrives, so do the birds. Birds may not seem like a bad thing, but they can be for your Coshocton County, Ohio gutters. Five of the most destructive birds live right here in Ohio: starlings, pigeons, crows, woodpeckers, and sparrows. Though they may look cute, they can pose serious health risks to your loved ones if they decide to make their home in your gutters. Gutter Helmet offers a permanent infestation solution for birds and other animals that may want to call your gutters their home. Through their intricate gutter protection system, only water will be able to enter your gutters, preventing nesting materials such as twigs, leaves, from getting into your Coshocton, Ohio gutters and damaging them. As spring approaches, consider getting Gutter Helmet as part of your spring home maintenance. With a lifetime guarantee that your gutters will keep everything but water out of them, why choose anyone else to protect the gutters of your Cambridge, Ohio home?
Our Coshocton County gutters may be teetering on frozen now, but once they thaw and the wildlife starts becoming active, it can become a much more active area. Nesting birds can damage your gutters and downspouts with their fecal matter alone because of its corrosive properties. Not only that, but because their feces contains fungi and parasites, it can pose health risk to your family if they're exposed to it! Often when a bird chooses to nest in a gutter, the nest prevents water flow and therefore creates roof damage. Don't let birds damage your Cambridge roof; get Gutter Helmet! Gutter Helmet offers a permanent infestation solution by placing their gutter protection system on to your gutter. Snakes, chipmunks, and even squirrels can make your gutters their home and can potentially find ways into your home. As part of your spring home maintenance, be sure to protect yourself. Raccoons that may dig in your gutters, and even feral cats that may lay in them, will have no way to access the gutters. The opening between the nose of your Gutter Helmet installation and your gutter is only 3/8 of an inch, which deters birds and insect infestations. By getting Gutter Helmet for your Coshocton residence, you're preventing infestations of unwanted animals for spring, fall, and years to come!
Some people like to avoid their gutters at all costs. However, if the build up becomes too much, your gutters can suffer severe damage from unoccupied bird nests, leaves, twigs, and more. With winter quickly coming to a close, it's time to focus on spring home maintenance. In what ways can you improve your Cambridge, Ohio home? One way is to install a gutter protection system with Gutter Helmet in Coshocton County, Ohio. This amazing system will let water in while offering a permanent infestation solution to those concerned with what their woodland neighbors may be doing to their home. Just by getting the protection you need from Gutter Helmet, you can prevent mosquitoes from breeding in small puddles in your gutters, keep birds from nesting, and keep insects from calling your gutters their home as well. What makes Gutter Helmet even better is that the installation of this revolutionary gutter protection will keep not only nesting birds out during the spring, but nesting mice out during the cold months. With so many ways to help your Coshocton, Ohio gutters, it's no wonder that Gutter Helmet was listed as one of the Top 5 Products of 2012 by Metal Roofing Magazine! For more information, visit their website at www.gutterhelmet.com or call 1.888.738.1963 today!