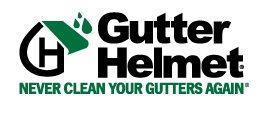 It may not seem like it now, but spring is right around the corner. And while that's great news for you, it may not be for your Magnolia, Ohio or Carrollton, Ohio home if you don't have gutter protection from Gutter Helmet! Along with the sweet sound of birds and the smell of fresh air, spring is also the time of year when all sorts of little critters emerge from their hiding spots in order to find a new place to nest. Don't let your Minerva, Ohio area home become that place! Getting a quality gutter cover from Gutter Helmet can help prevent nesting in your gutters so you don't have to shoo away any baby birds this coming spring.
The main purpose of gutters is to keep water flow away from the foundation of your Minerva or Magnolia home. But tell that to a mamma squirrel or a pesky bird! And these animals are just the start of what creatures could be looking to build a home in your gutter…
Insects love gutters too! Wasps and hornets often build nests in the corners of gutters. And mosquitoes can actually breed in the mini swimming pools lying in your gutter. Your gutter could actually be a breeding ground for disease. But that is not the only thing that could be living in your gutter. Weeds, flowers, plants, and even trees can grow inside! You could actually have your very own ecosystem growing right inside your gutter!
Now, you could climb a ladder and discover what lurks inside the gutters of your home, but imagine coming face to face with a cranky mother squirrel. The results could be disastrous, especially on a ladder. The other option is to hire a professional maintenance company to come out in the spring and fall and clean the gutters for you. But how much would that cost year after year?
Fortunately, there is a solution! Gutter Helmet can install their quality gutter cover that will prevent nesting in gutters and offer gutter protection from debris such as leaves and plant life. Plus, you don't have to worry about those little visitors, because that's exactly what they will be doing—visiting! As soon as the professional installers from Gutter Helmet arrive at your home, they will send these guests packing with a thorough cleaning of the gutter. Then a professional installer will provide quality gutter cover with the Gutter Helmet system! While there are numerous gutter protection systems available, the most respected name in the Carrollton area is Gutter Helmet!
Your home is one of the biggest investments you will make in a lifetime. And you surely wouldn't leave your door open so critters, birds, and insects could make themselves at home inside your home, so don't leave your gutters open for them to cause damage to the outside, as well as cause potential damage to the inside of your home. Call Gutter Helmet today at 1.877.360.6333 or visit them online at www.gutterhelmet.com. Once you take the step to protect your investment, rest assured that Gutter Helmet will provide you with a free home quote and a clear and concise explanation of what their quality gutter cover is and how it will benefit your Minerva, Ohio or Magnolia, Ohio home. Plus, there has never been a better time to call! Ask about the special discount for gutter protection going on now and prevent nesting in your Carrollton, Ohio gutters before spring. There's a reason Gutter Helmet is America's Number One Choice for gutter protection for over thirty years!