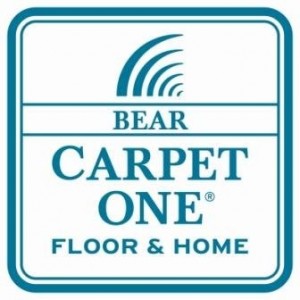 So, the old flooring in your Holmes County, Ohio or Carroll County, Ohio home has seen much better days… It's to be expected. After years of being constantly swept, roughly scrubbed, and carelessly spilled on, it's no wonder your hard or soft floor surface is ready to be replaced! But before you start to panic about picking out new carpet or hardwood for your room, why not see what Bear Carpet One Floor & Home has to offer? Not only does this Tuscarawas County, Ohio establishment have a huge selection of flooring for you to choose from, but you can also count on their experienced floor installers to put in your new floor correctly. You may not realize the importance now, but when you find out everything that Bear Carpet One provides with their lifetime installation warranty, you won't go anywhere else! If the flooring condition guarantee is something that piques your interest, then read on to find out more about what this Northeast Ohio carpet store can offer you…
Sure, you've probably heard about Bear Carpet One Floor & Home if you live in the nearby Holmes County or Carroll County areas. You're undoubtedly aware that they have a friendly, knowledgeable staff, as well as competitive prices and an extensive selection of products. Those are definitely characteristics you want when you're looking into purchasing a new hard or soft floor surface. But what's most impressive about this Tuscarawas County retailer is their follow-through. Bear Carpet One doesn't just sell products and send customers on their way—the staff takes the time to make sure their products are installed correctly and that they stay that way!
Bear Carpet One doesn't hire just anyone to put in floor surfaces for their customers. In fact, the installers must have at least 5 years of experience before they can even be considered for a position with Bear Carpet One. Whenever you need to have your carpet, vinyl, hardwood, or even environmentally-friendly flooring installed, you can feel confident that Bear Carpet's experienced floor installers will take the time to make sure it is done properly. Many of Bear Carpet's technicians have been with the company for decades, so you know that they enjoy what they do and have the skills to successfully complete the task.
Along with the technicians themselves, Bear Carpet One's lifetime installation warranty is extremely beneficial to anyone in the market to purchase a new floor. This flooring condition guarantee is good for the life of the product suggested by the manufacturer. If your carpet or hardwood flooring has a 25 year warranty, you can expect to receive a 25 year warranty on the installation as well! If there's ever an issue with creases, folds, or delamination, Bear Carpet's technicians will visit your Northeast Ohio home to stretch the flooring and fix the problem as soon as they can. Bear Carpet One Floor & Home was one of the first retailers to begin offering this service, and they did so in order to keep in touch with their customers.
Bear Carpet One Floor & Home isn't one of those businesses that will sell you a product and send you away. They take the time to make sure that the hard or soft floor surface you choose will work well within your Carroll County, Ohio or Holmes County, Ohio home. And that includes having their experienced floor installers fix the flooring if a problem arises while the lifetime installation warranty is still in effect. If you're still curious about this flooring condition guarantee, why not give one of the associates at this Tuscarawas County, Ohio establishment a call at 330.852.3890 or 888.785.9910. You can also learn a little more about this Northeast Ohio flooring store by visiting www.BearFloorCovering.com.