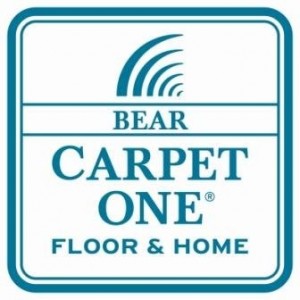 Many of us love the feeling of walking on our own carpeted floors. The soft texture and comfortable material feels like heaven after a long day of standing on our feet. The only problem with this type of flooring is that it can be a little difficult to clean—especially if you have children or pets in your Zoar, Ohio or Sherrodsville, Ohio home. The material can be subjected to grape juice, mud, dog drool, and crayon residue—all in one day! And since some stains are too stubborn for even a steam cleaner to remove, you could end up with an unattractive spot on your floor that you have to cover up with furniture. On the other hand, you could just purchase a durable carpet that was crafted with carpet stain protection in mind. Bear Carpet One Floor & Home has products from some of the most well-known carpet manufacturers on the market—including Lees® brand carpet. This beautiful and hassle-free brand has a no exclusions stain warranty so you will never have to worry about tough stains on your Atwood Lake, Ohio floor again!
Now, depending on what type of carpet you currently have in your home, you may have already had a run-in with a tricky warranty. A lot of manufacturers don't cover the stains that you're most concerned with—pet stains, grease, mustard, coffee, cola, etc. These are the messes you want out of your carpet before they seep in through the layers and cause permanent discoloration! But unless you get a durable carpet from one of the trusted carpet brands available at Bear Carpet One, there's a good chance you'll be stuck with an unsightly blemish on your floor until the time comes to get an entirely new floor in your Zoar or Sherrodsville home.
Fortunately, Bear Carpet One Floor & Home carries the Lees® brand carpet that has carpet stain protection built into the fibers! Not only will this name-brand carpet give your home a beautiful new look, but it also has superior strength. With their patented ExtraLoc® backing, this brand has twice the density of regular carpet construction—ensuring amazing stability and stain protection. When you install Lees® in your Atwood Lake home, you can feel confident that it will stand up to even the most rambunctious children and energetic pets.
But in the event that your durable carpet does suffer from a pet, mustard, coffee, grease, or other hard-to-clean stain, you'll have Lees® no exclusions stain warranty to back you up! If your carpet becomes stained within 25 years of the original purchase date and you are unable to remove it using procedures from the 3M Carpet Care Guide, the 3M Service Center will be responsible for removing your stain free of charge! While there are some stipulations to the warranty, you will feel much better about having your children and pets run around when you know your carpet from Bear One is up to the challenge…
So, rather than having to deal with an unsightly stain on the carpet in your Zoar, Ohio or Sherrodsville, Ohio home, why not invest in a durable carpet from Bear Carpet One Floor & Home? By getting new flooring with built-in carpet stain protection, you can stop hovering over your children and pets and just enjoy the comfortable Lees® brand carpet underneath your feet! For more information about Lees® and their no exclusions stain warranty, visit Bear Carpet One Floor & Home's website at www.bearfloorcovering.com or give them a call at 330.852.3890. Or better yet, head over to their showroom at 759 Dover Rd NE in Sugarcreek, Ohio to see which color and style best suits your Atwood Lake, Ohio home.