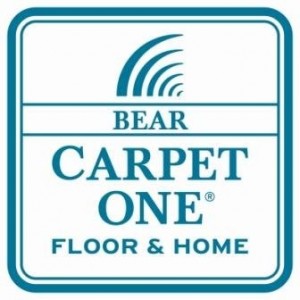 When it comes to covering the floor surface in your Millersburg, Ohio or Coshocton, Ohio home, there are an unlimited number of options available to you. Perhaps even more than you may realize. Sure, you know about hardwood and carpet, and maybe you've even heard about homeowners introducing bamboo and cork into their homes, but did you know that you can even use wool carpet and rugs to give your home a beautiful, cozy feel? Bear Carpet One Floor & Home in Sugarcreek, Ohio is constantly bringing in new and unique floor options in order to give their customers an extensive selection to choose from. So, it's no surprise that they know a thing or two about New Zealand wool flooring. Not only does this type of product make for sustainable flooring, but it also gives you the chance to get the luxury carpet you need to give your home a whole new look!
Your initial response to the thought of wool carpet and rugs may be something along the lines of, "Huh?", but the truth is that wool is one of the strongest, most resilient carpet choices available today—especially when you begin looking into New Zealand wool flooring.
Wool has several characteristics that make it a great choice if you're searching for luxury carpet for your Millersburg or Coshocton home. First of all, it's soil and stain resistant. With a protective outer layer that traps dirt in the top of the carpet pile, wool carpet and rugs make for an easy clean-up. Plus, this material is water-resistant, forming beads at the surface when liquid is spilled, making it much easier for you to blot the area before the stain is absorbed.
Bear Carpet One Floor & Home frequently informs customers about wool's strength and resiliency as well. Since this all-natural material comes from sheep, it has developed in order to protect the animals from various environmental conditions. Made up of tiny springs, wool can also be stretched and compressed while still retaining its original shape. What does this mean for you? Well, it means that even with the constant walking through your home, and the large furniture you set upon it, your New Zealand wool flooring will still remain in excellent shape.
As stated before, this type of luxury carpet is made from the wool of New Zealand sheep. Bear Carpet One in Sugarcreek often suggests wool carpet and rugs for homeowners searching for a sustainable flooring option that is also hypoallergenic. As it doesn't emit any harmful gases and helps to trap pollutants from the air in its fibers, this natural material is an excellent choice for homes of allergy sufferers. Since the sheep grow back their wool and sheep farmers take great care not to harm the animals in the process, it is also a sustainable flooring choice for those who are concerned about the environment and its inhabitants.
There are dozens of reasons why New Zealand wool flooring is such a good choice for those of you in the Millersburg, Ohio or Coshocton, Ohio areas who are searching for luxury carpet. So, why not look into this sustainable flooring option yourself? Visit www.bearfloorcovering.com to find out more about Bear Carpet One Floor & Home's selection of hardwood, tile, wool carpet and rugs. You can even give them a call at 330.852.3890 or 888.785.9910 to speak to one of their associates and find out more about this unique floor choice.
Bear Carpet One Floor & Home
759 Dover Rd NE
Sugarcreek, Ohio
Hours: Mon & Thurs 9am-8pm
Tues, Wed, Fri & Sat 9am-5pm
Closed Sunday