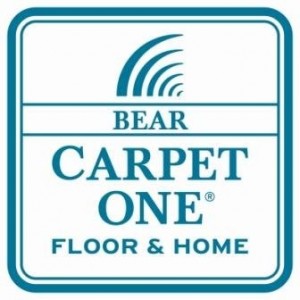 Over the past few years, the sale of luxury vinyl tile (LVT) has increased dramatically. And it's not hard to see why. This unique type of vinyl flooring has several great benefits for both residential and commercial use. Whether you're searching for a brand-new floor surface for your home in Berlin, Ohio, business in Millersburg, Ohio, or health care facility in the greater Holmes County, Ohio area, Bear Carpet One Floor & Home has a large selection of these easy-to-clean floors in their showroom that would work for nearly any application you need.
While luxury vinyl tile has traditionally been used for commercial application, this flooring product has found its way into homes as well. What makes LVT stand out amongst similar products is its composition and versatility. Since LVT is a solid vinyl product, it's stronger and more durable than other vinyl flooring options you may find. And because many manufacturers put a protective coating on their vinyl products, LVT stands out from other floor covers as an easy-to-clean floor choice that anyone would appreciate. After all, you don't just want an attractive floor cover—you want one that doesn't require a lot of maintenance.
If your Berlin home or Millersburg business desperately needs a brand-new floor surface, Bear Carpet One Floor & Home would be happy to guide you through their showroom so you can see their vinyl flooring up close. Another great aspect of LVT is that there are a variety of design options available. From natural, earthy tones and mock-wood surfaces, to a simple stone or ceramic appearance, LVT flooring can offer nearly any look and style you want in your residential or commercial building. In fact, once you pay a visit to this Holmes County area company, you may have trouble deciding on which one you want! But don't worry—Bear Carpet One Floor & Home's associates will help you along the way by providing you with helpful information and design tips.
Those who are curious to learn more about luxury vinyl tile are encouraged to do a little research beforehand. Once you've read about the superior durability and countless style options of this type of easy-to-clean floor, you'll definitely want to visit Bear Carpet One Floor & Home to check out their inventory. And this Holmes County, Ohio area company is fully prepared to help you find the vinyl flooring that is right for your Berlin, Ohio home or Millersburg, Ohio business. To find out more about Bear Carpet One Floor & Home and their selection of brand-new floor surfaces, go to www.bearfloorcovering.com or give them a call at 330.852.3890. But to see their products in person, head over to 759 Dover Rd NE in Sugarcreek, Ohio.