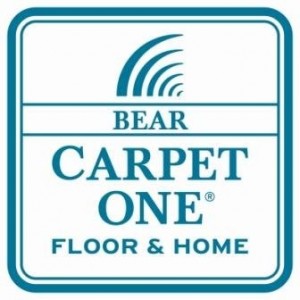 Every establishment needs to have a quality floor surface installed in its rooms. Not just for the sake of appearance, but for the safety of those walking across it as well. And if your Massillon, Ohio or New Philadelphia, Ohio adult care facility needs a new covering to replace the worn, tattered, or inconvenient surface you currently have in place, Bear Carpet One Floor & Home can help. Bear Carpet One has helped several facilities across Northeast Ohio with their nursing home flooring needs. Since a safe, comfortable floor is the best option when searching for retirement home floor covering, Bear Carpet One's large selection is a great place to start. Offering a wide variety of attractive vinyl and carpet flooring, this Dover, Ohio area company can help you find the new surface that is right for your building and its residents.
When you decide to toss out your old nursing home flooring, choosing a brand-new surface to install may prove to be a difficult task. After all, there are positives and negatives to both hard and soft surfaces. Regardless of whether you decide on an attractive vinyl or carpet flooring, there are going to be some drawbacks. For instance, a hard surface is easier to clean than a soft one. This means that you'll spend less time scrubbing out stains, fighting bacteria, and trying to eliminate odors. However, a soft surface, like carpet, makes a facility feel much homier to residents. And making them feel at home is something you certainly want to strive for. Plus, the fabric helps to muffle sounds so your New Philadelphia or Massillon interior won't be quite as noisy.
Hmm… When you look at it that way, selecting a retirement home floor covering for your building is a little more difficult than you initially thought. But don't worry. Bear Carpet One Floor & Home can provide some assistance. The friendly staff at this Dover area business will work with you to determine which surface would be best for your particular application. Bear Carpet One's associates will explain the pros and cons of each in greater detail, so you can make an informed decision. Having provided comfortable floors to many different facilities in the Northeast Ohio area, Bear Carpet One has some experience when it comes to helping others choose the floor that is right for them.
So, if your New Philadelphia, Ohio or Massillon, Ohio facility is going to require nursing home flooring soon, it might be helpful to create a pro and con list before going to Bear Carpet One Floor & Home. That way, you can share your ideas with one of Bear Carpet's knowledgeable associates and get their input. This Northeast Ohio company has a large selection of attractive vinyl and carpet flooring that will not only brighten up your building's interior, but provide the comfortable floor that your residents deserve. To find out more about the materials that can be used for retirement home floor covering, visit www.bearfloorcovering.com or give them a call at 330.852.3890 or 888.785.9910. Of course, you can always take a trip to their showroom yourself. Bear Carpet is conveniently located near the Dover, Ohio area at 759 Dover Rd NW in Sugarcreek, Ohio.